Bless online EU / NA development in 2017
Bless online closed alpha with NDA late 2017 and then start fresh with marketing and beta in 2018.
They're at that stage where doing it right will net them more money overall than getting it out as soon as possible and hoping to ride the microtransactions.
Bless RU, and now JP, are being pushed out too fast. They aren't ready. I mean the JP version only has 4 classes and level cap to 25?
Limiting classes and level is common in early betas so that they can focus more tightly on the areas they specifically want tested. Many games do this. The test is only open for a few days so it's likely they just want a small, detailed burst of very specific info.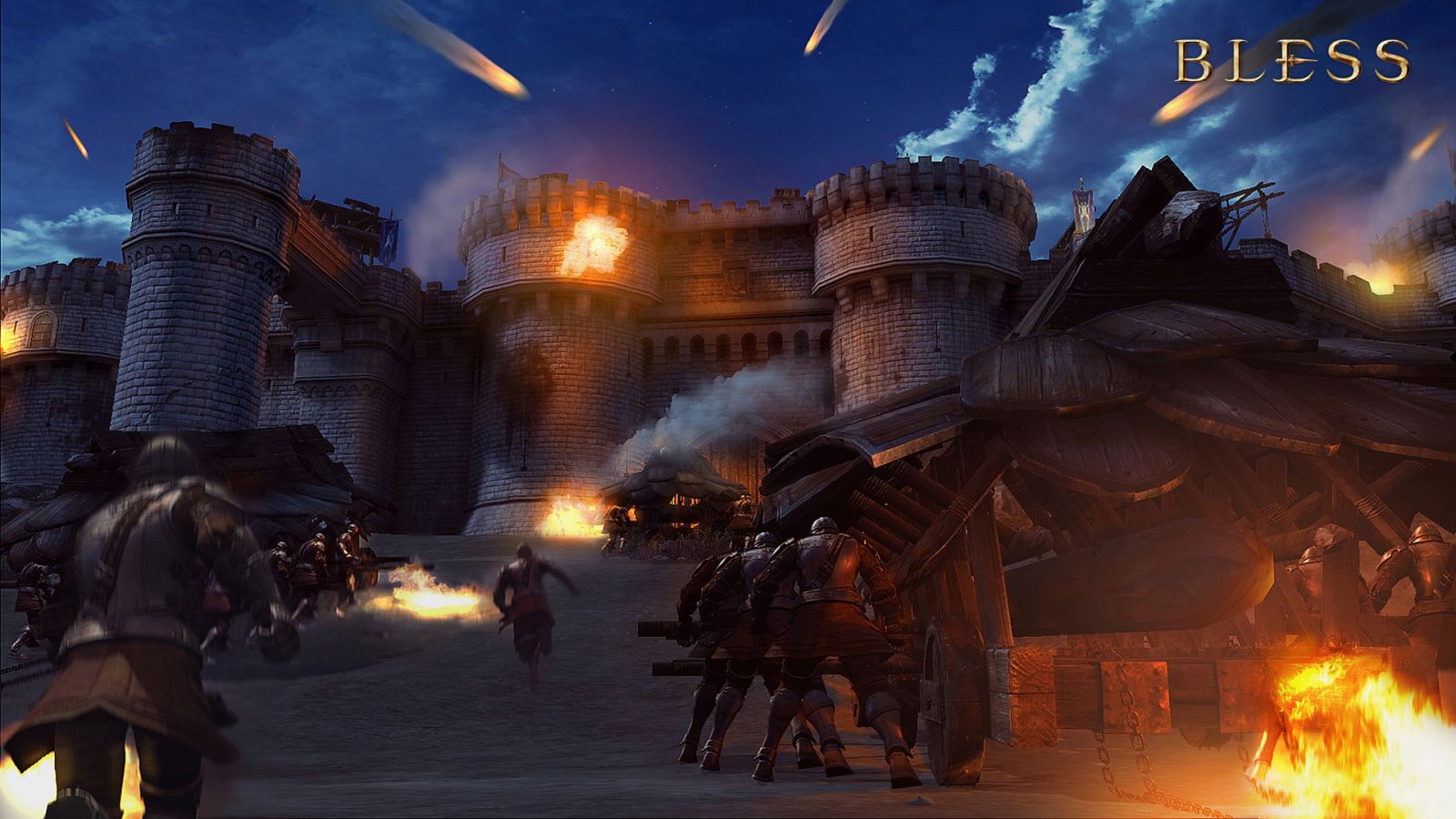 Bless is not new at all and compared to other upcoming MMORPG titles expected in 2018, Bless kinda is outdated. Technology, graphic engine are very mature. So saying "BLESS RU, and now JP are being pushed out too fast. They aren't ready" isn't quite appropriate. Either KR developpers are slacking or Aeria Games/Gamigo merge is likely the main reason why Bless has been delayed so much.
Graphic engine (Unreal 3) wise, Bless cannot be considered as new, Development Technology wise, Bless cannot be considered as new. As previously mentionned, Bless EU/NA has likely been delayed so much due to KR developpers slacking and/or Aeria Games/Gamigo merge, and subsequent Aeria Gales restructuration. I think we are all waiting for BLESS to launch in EU/NA, there definitely is hype. However, given the game "maturity" and upcoming big titles in 2018, I'm afraid that the hype will fade if we have to wait 2018 to play the game in EU /NA.
Sure, the game has been in a bit of development hell. But the game hasn't really gone live. KR might do a soft launch, but they haven't even released all the launch races and classes. It's not out of beta. So new or old doesn't matter. It's not ready. Period.
I'm not saying the game is fully complete (no game are fully complete at launch, that's what updates exist for). What I'm saying is many people are eager to play Bless in 2017, if the game launches in 2018, much less people will be interested as, let's be honest, more recent and better game will come in 2018. Don't get me wrong, Bless is a good game, but the technology; e.g. Unreal 3 graphic engine, is very mature. That's a fact.
If they manage it to get Bless to the Korean state then I am sure a cbt is likely for 2017.I played the Russian beta and have played the Korean until this day and the Korean version is much more stable. The most critical issue imho is the combat, the input lag (not ping related) must be optimized then they are good to go. The Russian publisher also had a rather greedy approach relating to the ingame shop policies in comparison to the Korean publisher pmang, also a tipping point.
Russia sucks. their client was ancient. The population was extremely low and they probably weren't making much money in the cash shop. Aeria knows the NA and EU are dying for a release, so they're probably going to push it as hard as they can. I can see closed betas happening as early as the end of summer.
They do not have to play. It is enough to hear about problems of KR and RU versions. People will remember this game as a crap, that has already closed it servers on the east. Look at Asta ( maybe not perfect example because it is not as good as Bless). They closed it in KR and lot of ppl know that, so they are not going to try the game 'because it is crap that has already closed in KR'.
Let us wait and see.
Leave A Reply