Bless Online will come much sooner than predicted
Finally, Bless will come much sooner than predicted, Cudos for Aeria Games to have the BALLS to reach out for Bless even with their P2W games reputation. There are many publishers out there but none dared to actually try and do what AG did, we all know that AG isn't the best however we should be thankful that it's bringing Bless to EU/NA. I have played a few games from AG and i had a great time with them, i don't bitch too much about P2W because that shit is in every or almost every MMO out there. I am not approving of their method of dealing with cash shops and stuff like that i am simply giving AG the benefit of the doubt and trying to trust them to do a good job like they did with EOS.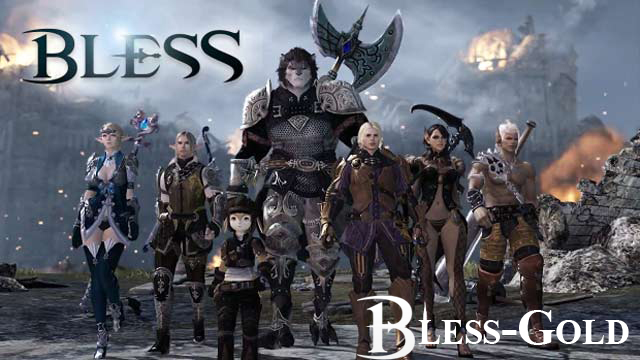 Only thing that pisses me off is the fact they shutdown Dragon Knights Online, such an AMAZING game with Lots of potential...but anyway.
Another thing i'd like to say regarding the PVE and PVP matter that you guys are addressing to...
PVP and PVE are yin and yang one cannot live without another...I am a PVPer i enjoy to Duel and Challenge other players, to test my skills against them even tho i suck at it, but each time i win i feel some kind of achievement/accomplishment or triumph, for all the effort i spent into learning about the class, training and so on.
I don't hate PVE or discard it by all means, it's fun to fight other people but i also like the feeling of adventure that comes from PVE, specially to solo monsters that are more stronger that my character in-game, since it's a fantasy game i do embrace it and create my own little adventure/journey.
What i dislike is simply the fact of other players that just want PVE...well let me explain something to those types of players that intend to come to Bless...if you haven't tried Bless yet then don't even bother, do yourself a favor and go play something else. Otherwise you would simply cry all day and night "WHO KILLED ME?!! 3 VS 1 SO UNFAIR THEY ALWAYS GANK ON ME T_T¬!" i can already see it happening when this game reaches to EU/NA, because it already happened here on our forums while playing Bless-K.
I believe most of you who are going on about PVE/PVP already played Bless so you already know what it's like, Bless clearly embraces PVP in more ways than another but at the same time it also shows that it's has great PVE content that can take one hour just to complete one regular dungeon and you do require skill as a PVE player like you would in PVP...like i said YIN and YANG you bitches!
From my experience the game is balanced, and to put it simply if you don't like spicy food then just eat something bland with no taste. Basically just play Bless the way you want to if you really like the game and are not willing to give up your gamer beliefs (LOL), just PVP or just PVE.
Anyway just came to say hi after being absent for a while!
Leave A Reply